HOME | UPDATES | JOIN | MEMBERS | LINKS
Welcome at Thai Wetlook!
We noted most Thai girls like wetlook, it's a widely accepted cultural phenomenon. Not only during Songkran, the Thai new year where everybody throws water. The girls we meet like to play in water and mud, it's a nice way to cool down on a hot day!
Most girls are nÚt those Pattaya-hookers you will find elsewhere, but real girls from the villages we visit, having genuine fun!!
This makes ThaiWetlook a unique site with something for everybody! If you like Asian girls getting wet, you will love this site!
We hope you enjoy your stay!
---
We are hiring! We are looking for new (amateur or pro) photographers in:
Thailand, Philippines, Vietnam, China and Europe. Write to info@thaiwetlook.com
---

NEW! You can now download each movie or pictureset seperately at www.wetlookstore.com!

Jeans-outfits on Om and Ta in the wet mud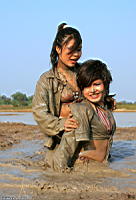 Pernille and Ta in the yellow mud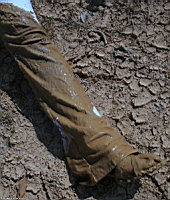 Sexy wet outfits on Thai rocks!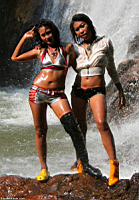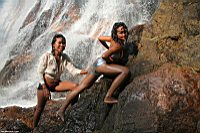 Pall in two sets, one jeans with lack boots and great string, one in little white dress :-)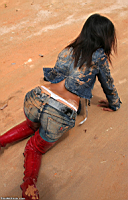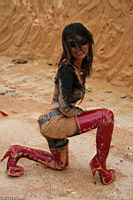 ---